I always wanted to know how many great movies I actually saw....
It would be nice if you could write down a name of a movie that you consider to be the best one you ever saw and the one you would recommend to us all....
I'll start with the one that will surely be in everyones favourite list....
Pulp Fiction (1994)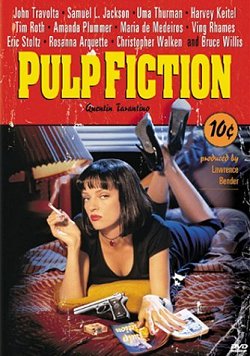 Directed By:
Quentin Tarantino
Screenplay:
Quentin Tarantino, Roger Avary
Cast:
Tim Roth, Samuel L. Jackson, John Travolta, Uma Thurman
...A spectacular mix of explosive action and wickedly funny humor